Music Education
My experiences, articles and events related to my music teaching activities
Port Chester Middle School Jazz Band - Playing Guitar 2003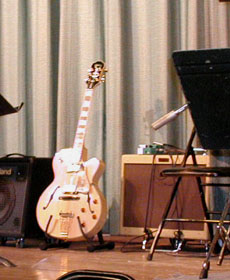 Port Chester Middle School Jazz Band - Playing Guitar 2004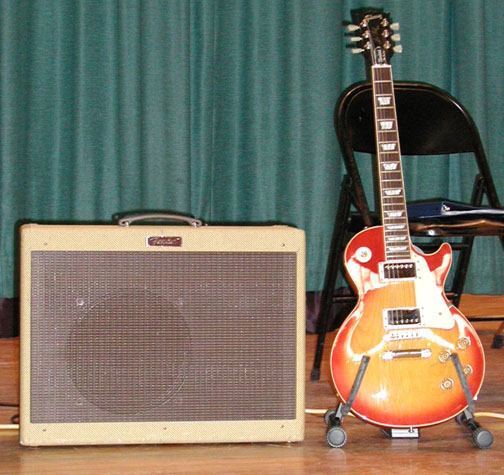 Port Chester Middle School 6th and 7th/8th Grade Chorus - Playing Guitar 2004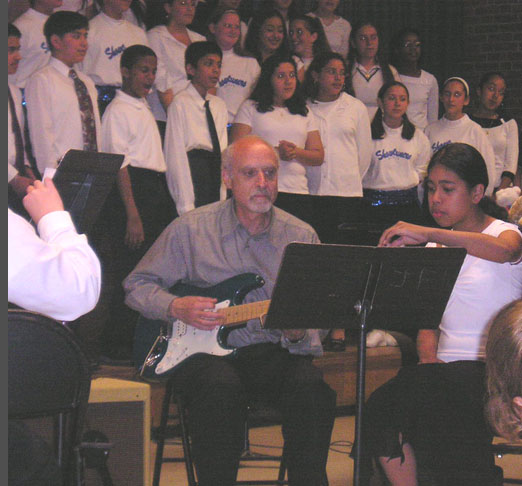 Port Chester Middle School - Blue Key Honorary Band Society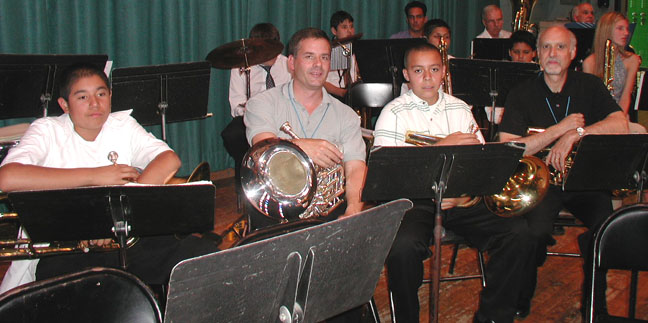 60th Anniversary Band Concert 2004
Port Chester Middle School Jazz Band - Playing Guitar 2005 (MP3s)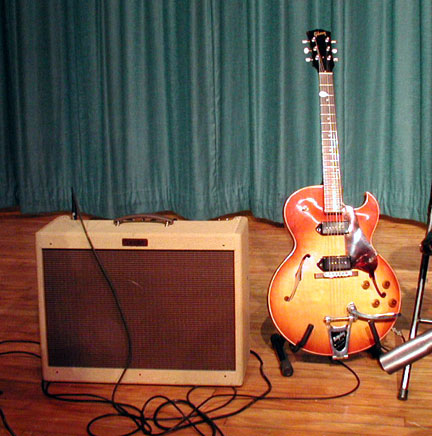 Port Chester Middle School 6th and 7th/8th Grade Chorus - Playing Guitar 2005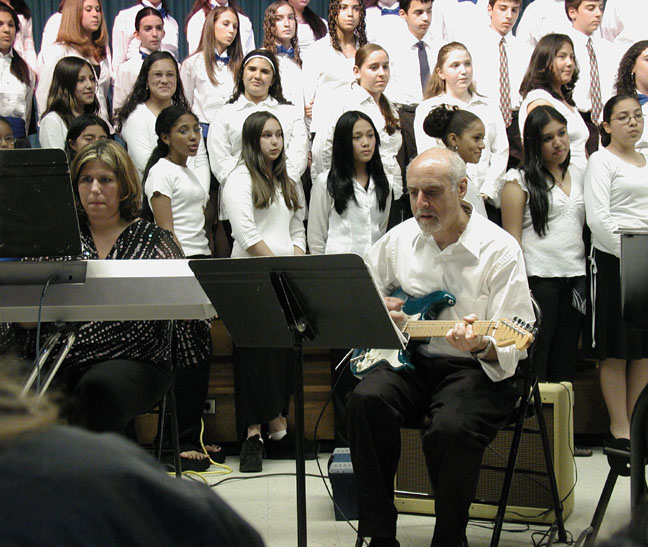 Port Chester High School Jazz Band - Store Opening 2005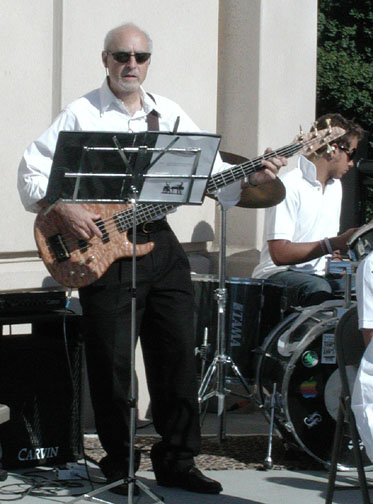 Port Chester Middle School Christmas Assembly - 2005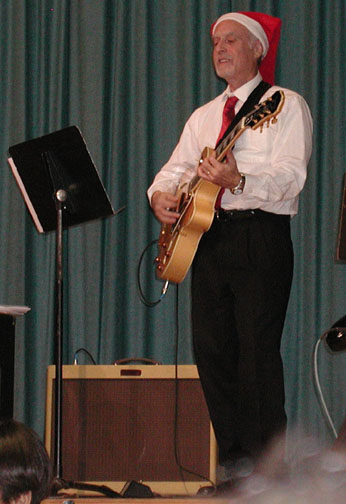 Port Chester Middle School 7th/8th Grade Chorus - Spring Concert 2006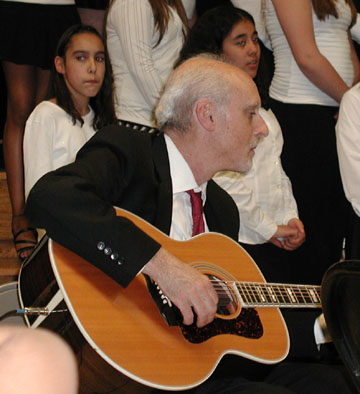 Port Chester Middle School Christmas Assembly - 2006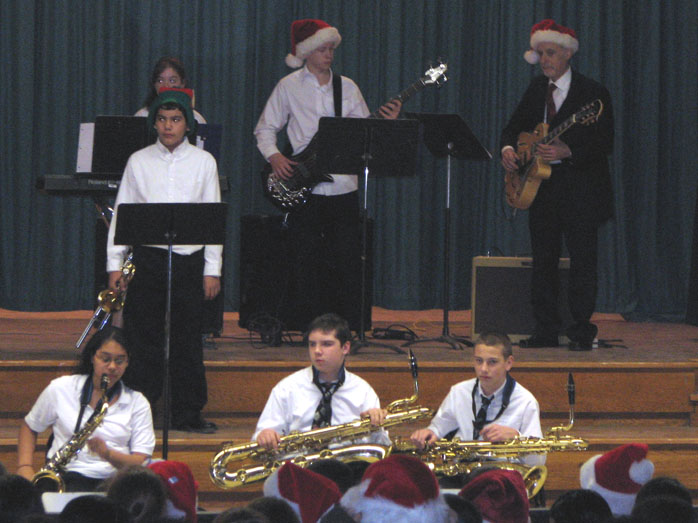 Port Chester Middle School Spring Choral Concert - 2007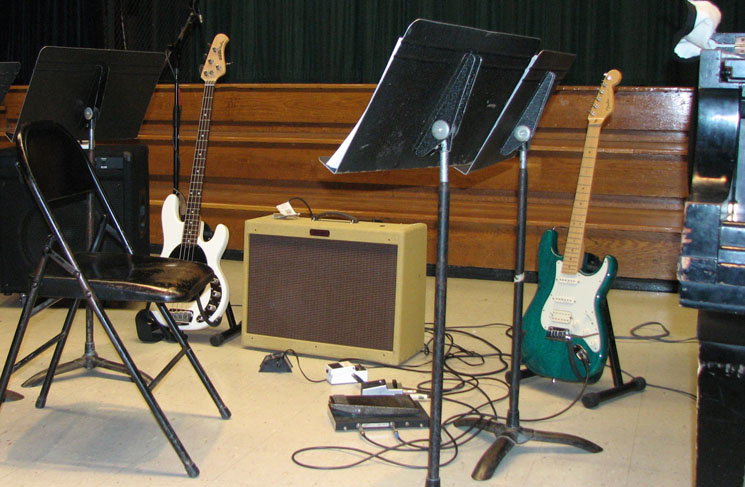 Port Chester Middle School Christmas Assembly - 2007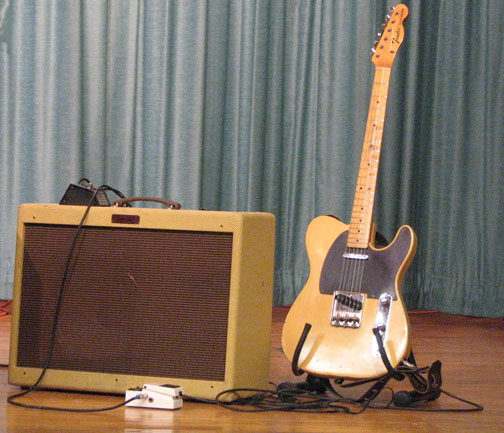 Port Chester Middle School Musical "The Music Man" - 2008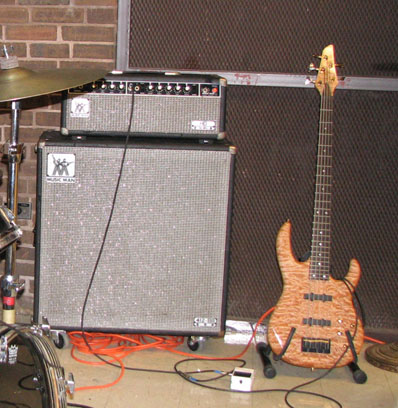 Port Chester High School Marching Band

Brass Playing Mechanics - Examples and articles .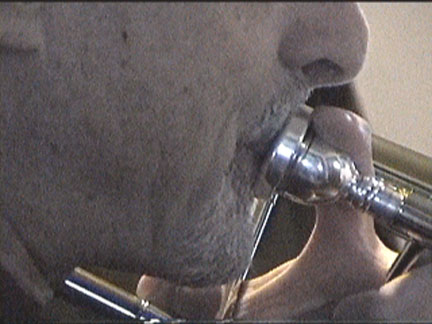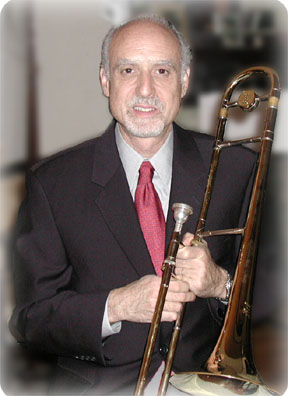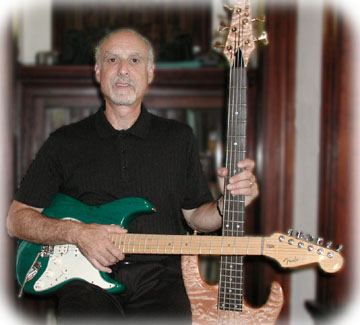 Private and Group Instruction
I am available for private and group instruction on: trombone, baritone/euphonium, tuba, French horn, saxophone, guitar and bass. I use innovative techniques and methods developed during many years of teaching. I specialize in beginning students especially those who are "marginally" interested. Interested students thrive on my program. I teach classical, rock and jazz styles. Port Chester, New York area only. Call or e-mail to discuss your child's special needs. References are available. info@gmkmg.com - phone: 914-934-2699.
Personal and Professional Background
I've lived in Port Chester for 18 years with my wife, Sharla. Our 18 year old twins, Michael and Isabel are freshman in college and are distinguished graduates of the Port Chester school system. I have worked with the Port Chester Middle School music department over the the past 7 years with both the band (teaching) and the chorus programs (performing). Iím a past-president of the Port Chester Middle School Band Association. In the past I also worked with the Port Chester High School Marching Band at their spring rehearsals and summer band camp.
I started my music studies when I was 8 years old. Throughout my adult life I have been involved in music as a performer, composer, audio engineer, producer, arranger, sound designer and teacher. My music is currently on 10 compilation CDs, is played worldwide and has even been used for a Mazda car commercial. I have also worked in electronic music equipment manufacturing and co-founded a company that manufactured digital image display devices. I co-founded a sound effects development company that supplied sounds, music and character voices to the toy industry. Our company created over 30,000 sound effects in a 10 year period many which were used in famous toys and dolls. I am still engaged in that business and have supplied sound effects and sound chips to Build-a-Bear and Burger King, among others. I have a busy schedule but I make time for my first love: working with youngsters and teaching music.