Port Chester Middle School Jazz Band
Christmas Assembly
December 23, 2005
Port Chester, NY
One of my most favorite things is playing with the jazz band. I've worked with the middle school musicians for 4 years. This year I was a bit forlorn for not having a Christmas "Gig." Well Director Ken Kraut fixed that by inviting me, at couple of days before, to play the Christmas assemblies. The show consisted of a nice bunch of big band Christmas arrangements, a samba version of Rudolph played by the flute ensemble and a nice version of Mel Torme's "The Christmas Song" performed by Band Director Kraut, trumpet, Band Director Linda McDermott (flute) and Choral Director, Joan Morenstein (piano) and me on guitar.


The full jazz band conducted by Director Ken Kraut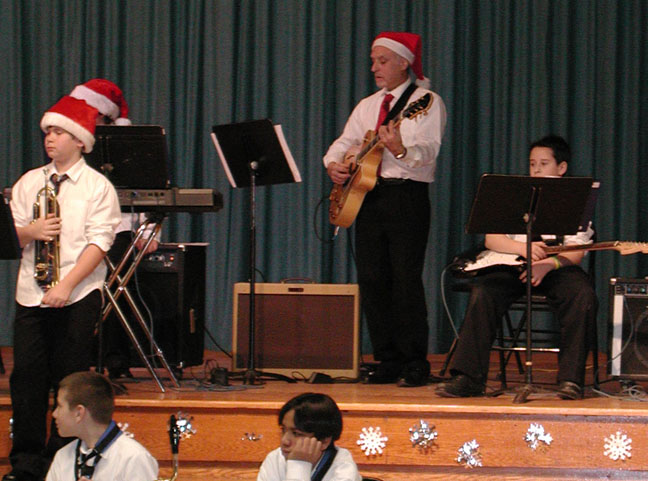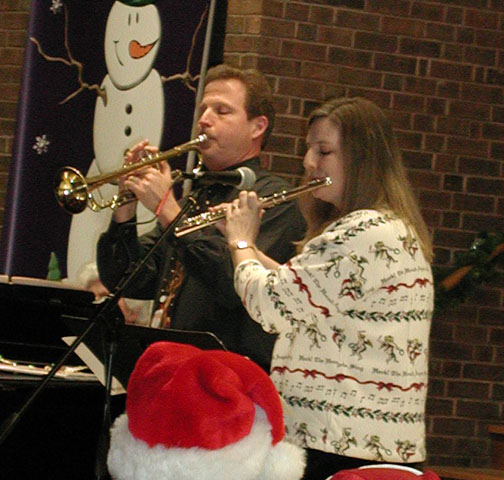 Mel Torme's "The Christmas Song" (Chestnuts roasting...) performed by Ken, Linda, Joan and me.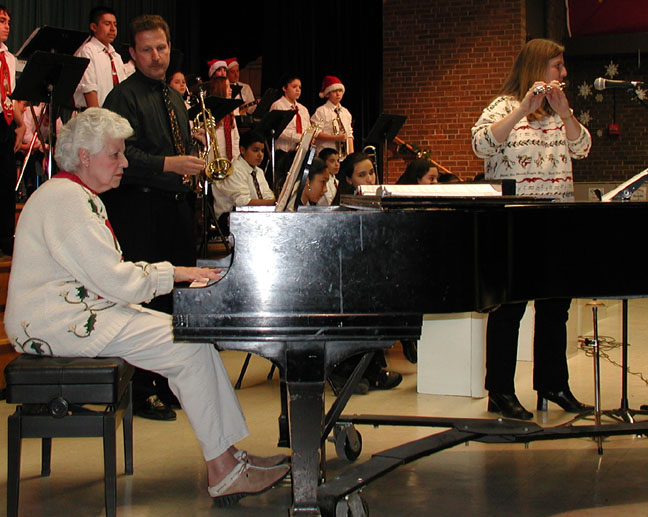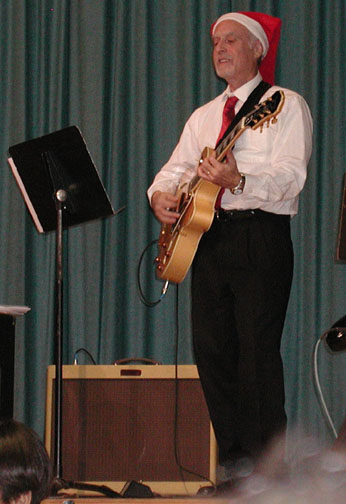 Joan Morenstein, Choral Director, on piano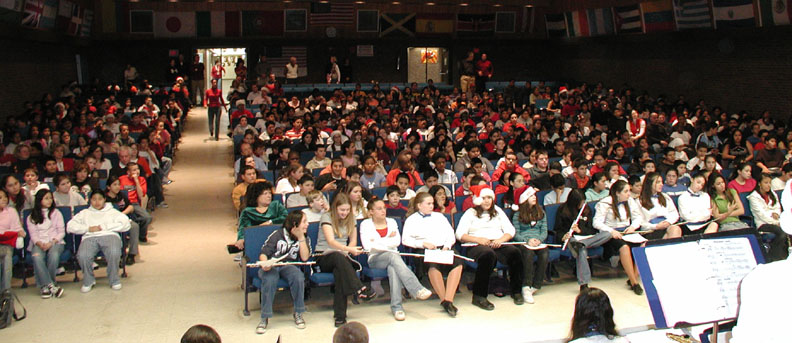 Two full houses like this one.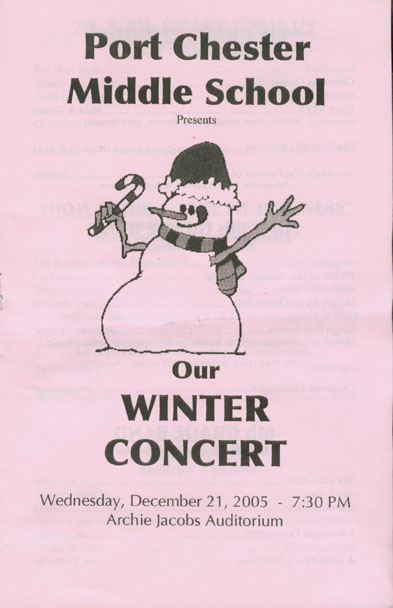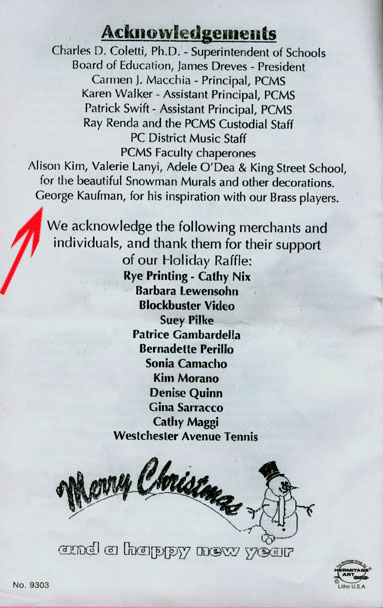 It's so kind of Director Kraut and the music department to remember me
on the Winter Concert program.