Port Chester Middle School Jazz Band
Christmas Assembly
December 21, 2007
Port Chester, NY
Never played a Tele with a jazz band before. Sounded nice.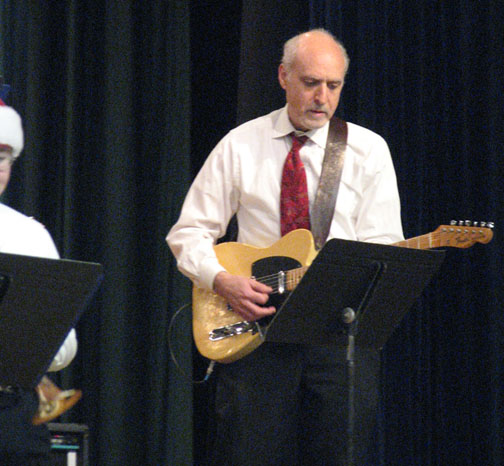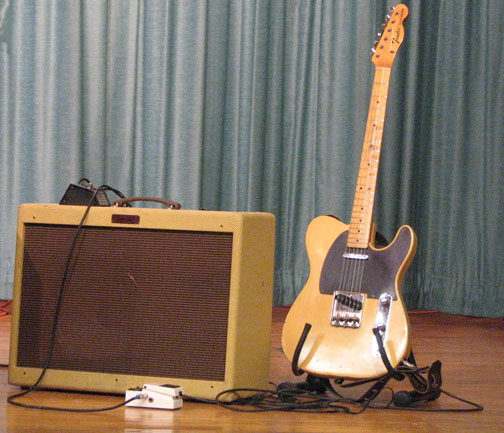 The "charts" are always harder than I expect. The "rig." 1967 Tele, Fender Blues Deluxe Amp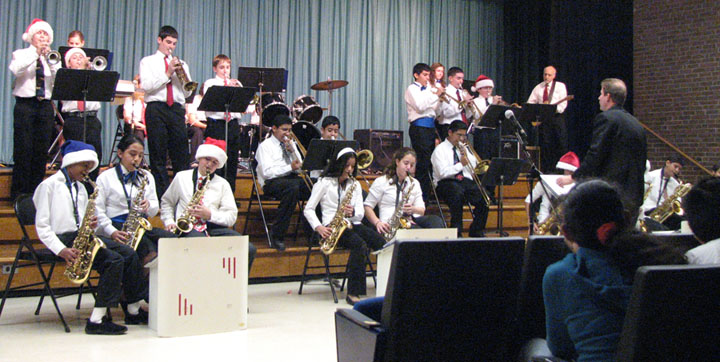 One trumpet studies bass with me and one bari-sax studies guitar with me. It's good to have a double.
All the trombones are my weekly students here at the school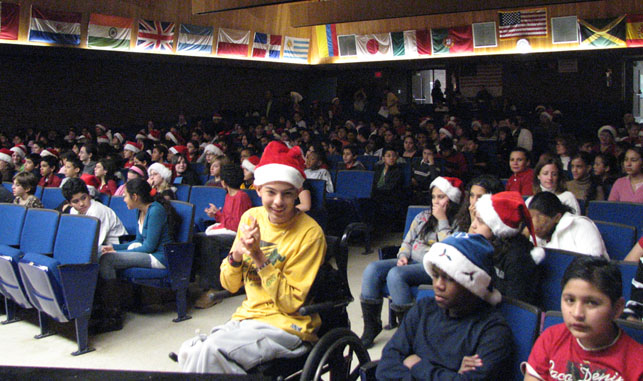 An appreciative audience!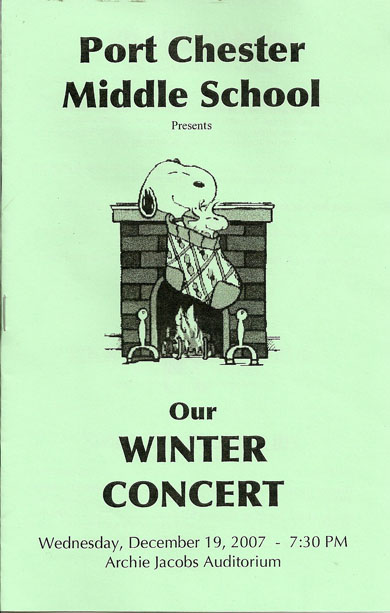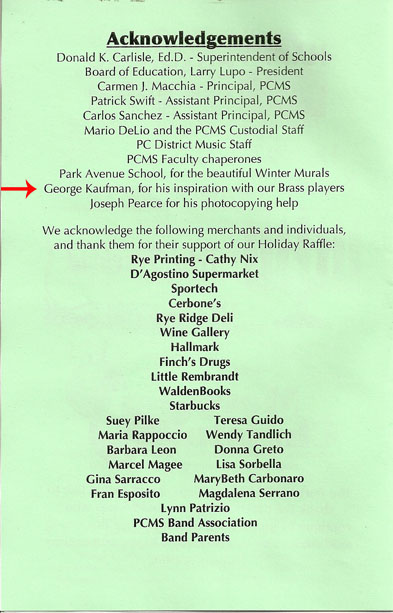 It is a true honor to be mentioned on the back of this program.