Port Chester Middle School Jazz Band
December 23, 2004
Port Chester, NY
This is the second year I've had the honor to play with the Port Chester Middle School Jazz Band. These kids can play!
I can't thank Director Ken Kraut enough for the allowing me the pure joy of this performance..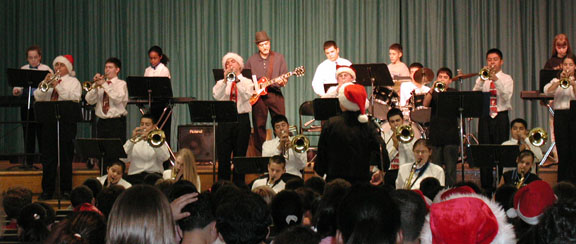 Once again, dead center: "chopping wood." I went for the standing position and the Les Paul this year. This band really wailed!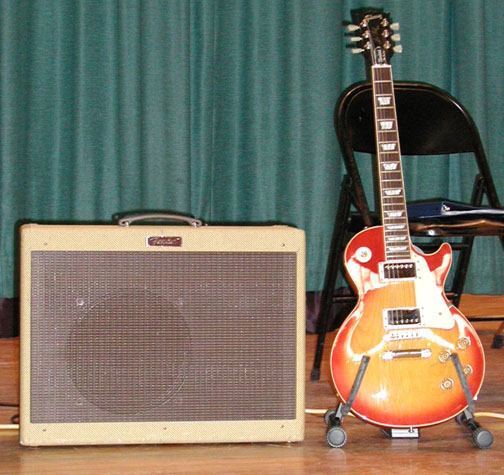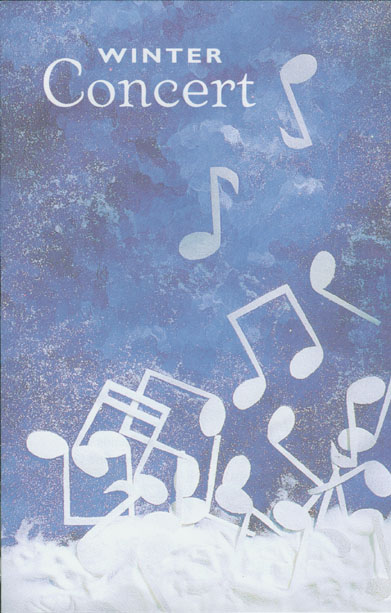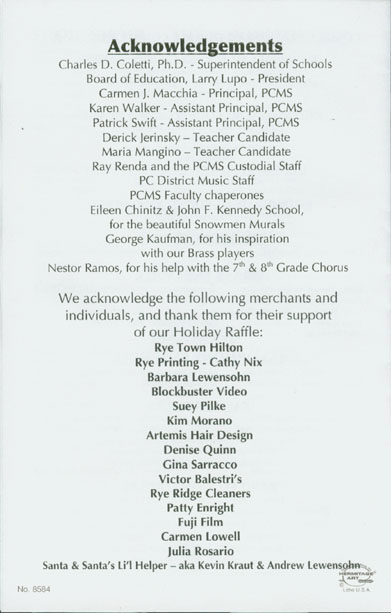 The Rig: 1994 Les Paul Standard (cherry sunburst) guitar and Fender Blues Deluxe amp (single 12" all tube).
Also shown a copy of the program for the evening performance (for the parents). They gave me my props.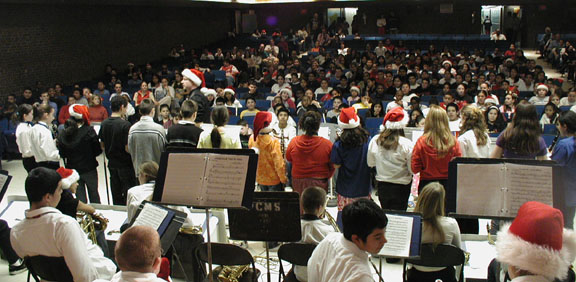 A serious full house. The show started with a clarinet ensemble.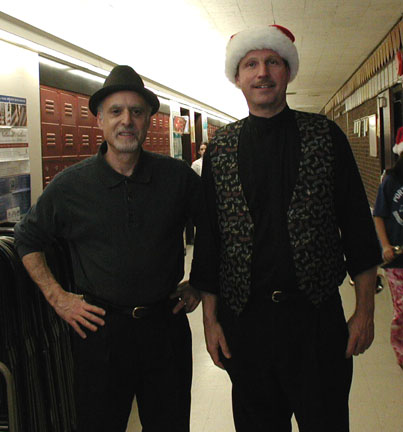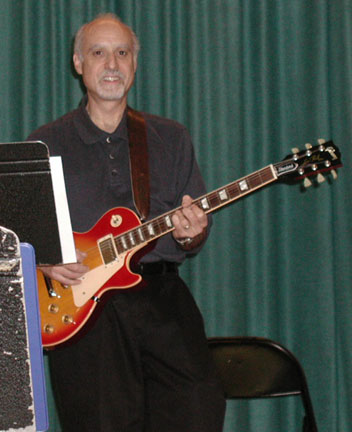 Yours truly with Director Ken Kraut (my mentor). Posin' with the 'Paul. It's a sweet guitar.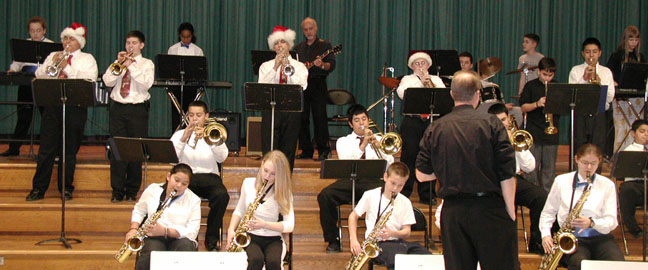 Rehearsing the show.