Acoustic Cafe, Bridgeport, Connecticut, June 4, 2005
This was our first full blown gig. Two completely different sets of music playing to a full house. It's a small room, holds about a 100 people and it was packed with our friends and a sizeable number of locals. I could tell from the sound check that we were going to kick a$$ and we sure did. Jillian and John were simply fantastic.
Three-minute video sampler. Below is a three-minute (6 song) video sample of our live performance.:
Performance photos: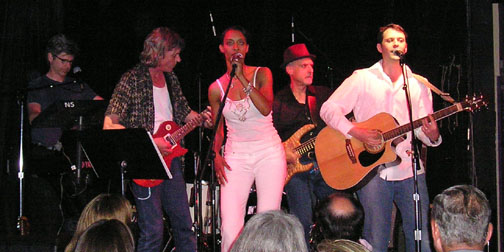 The band is cookin', baby!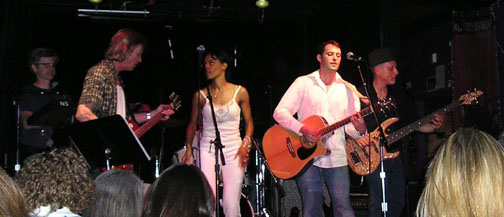 The front line.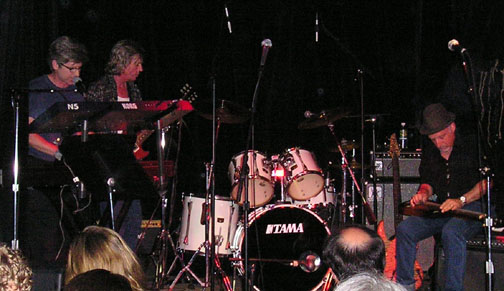 Scott sings a personal solo number accompanied by Dave and me on lap steel.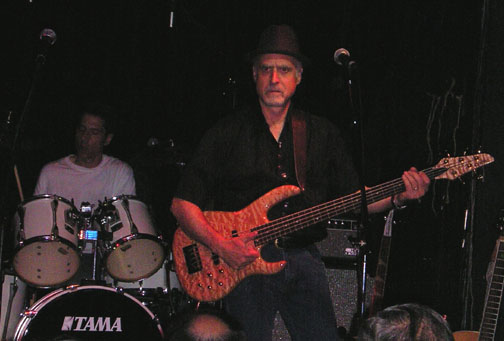 Kerry and Me. I'm hitching a ride - nope - slapping that big ol' bass.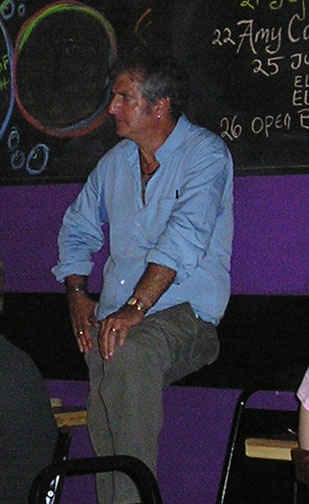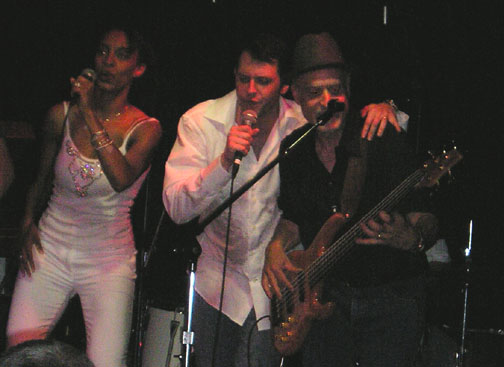 Donald Cohen, the man "Suffragette City," the closer, "Wham, Bam, Thank you M'am!"
behind the words.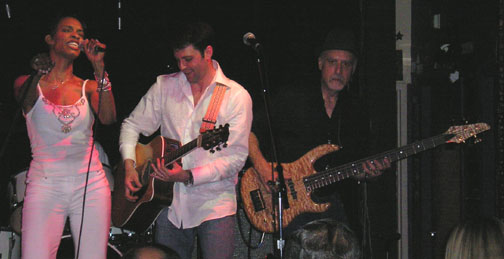 Jillian puts out. She rings up the crowd with every note and gesture.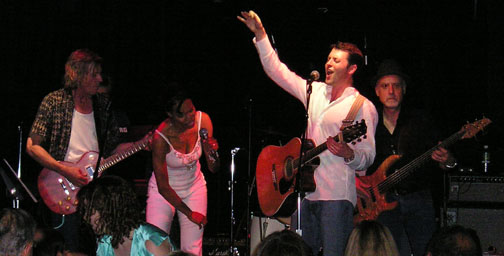 John's an inspiring front man.
Sound Check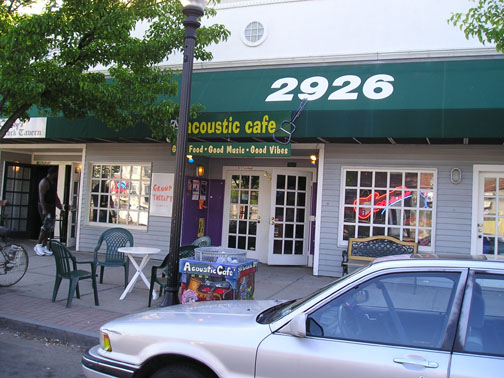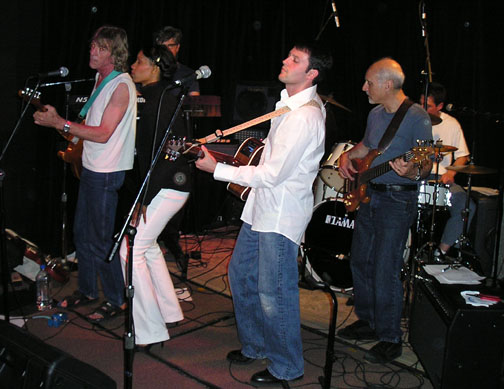 The Acoustic Cafe, Bridgeport, CT
Visit if you can: http://www.acousticafe.com/