Memorial Day 2005 - Three Parades in One Day
Westport, Connecticut - Parade No. 1 - 7:30 a.m.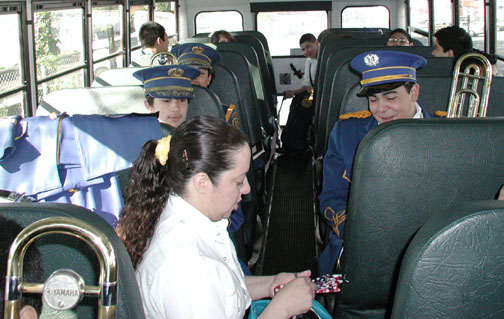 7:30 a.m. on the bus to Westport - Annie made nice red/white/blue ribbons for our
lapels.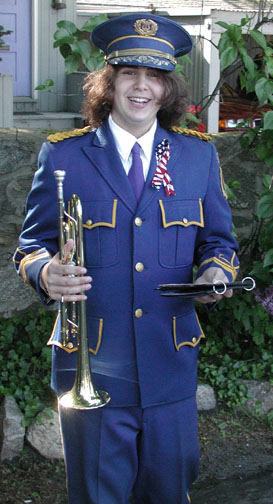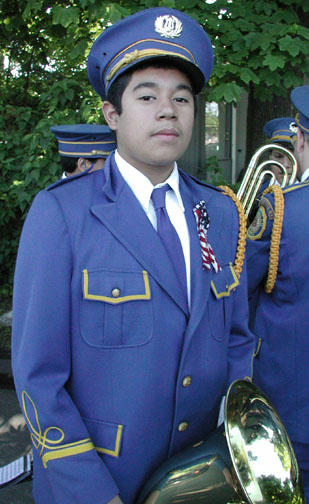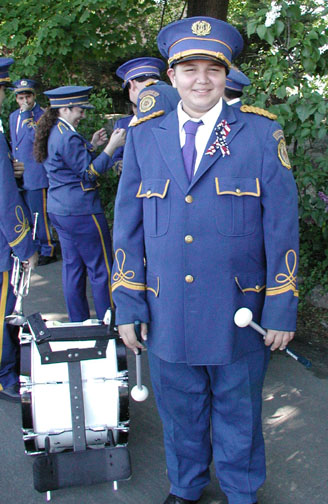 Bobby Juan (Play Mario) Jose "Rubio" Rubio, Bass Drum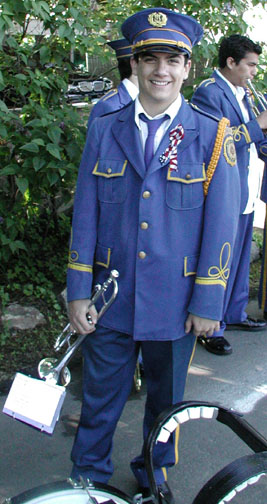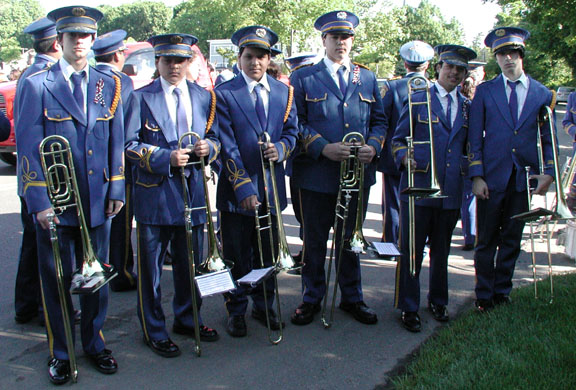 Andreas, The trombone section (all my students or former students)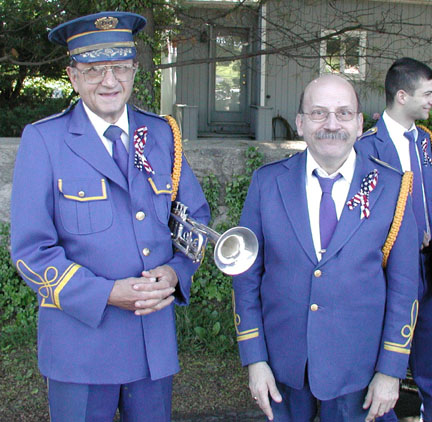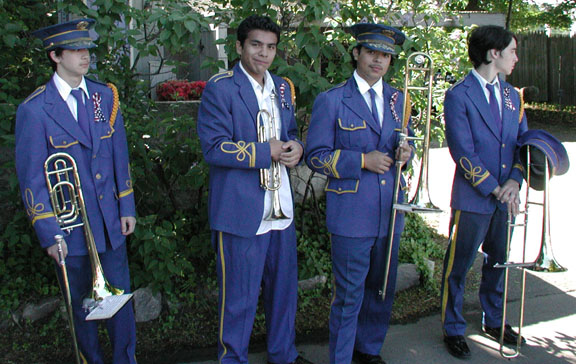 Buddy and Henry, two long-timers The high schoolers - self-segregating. My son, Michael, on far right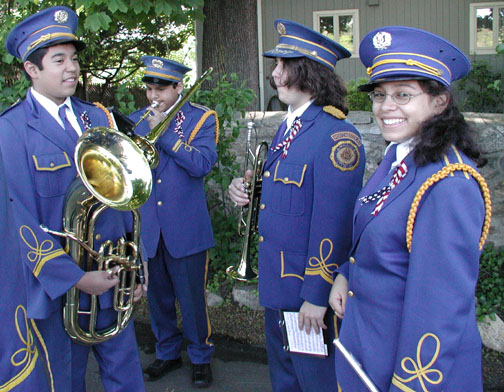 Juan, Bruno, Bobby, and Joanne (with her beautiful smile)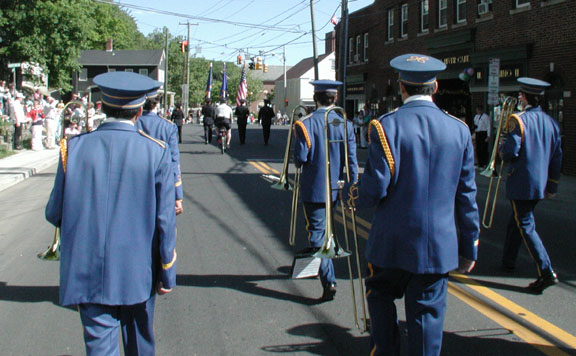 Let the games begin....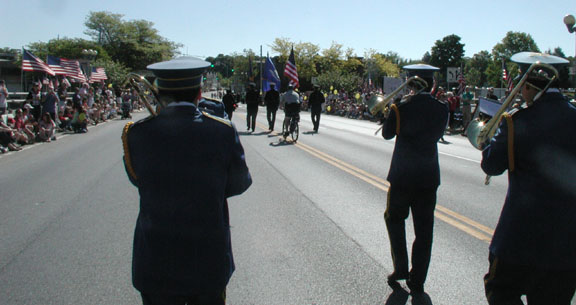 SHOWTIME!!!
On to parades two and three (Port Chester - Home and Katonah, NY) - More pictures and story)