Legion Band - Katonah Fireman's Parade 2005
Westchester has no shortage of fireman's conventions and we march in most of the big ones.
We've won many trophies and won many for the fire company' with whom we marched.
Fronted by Bea and her flaming batons, we are a crowd favorite.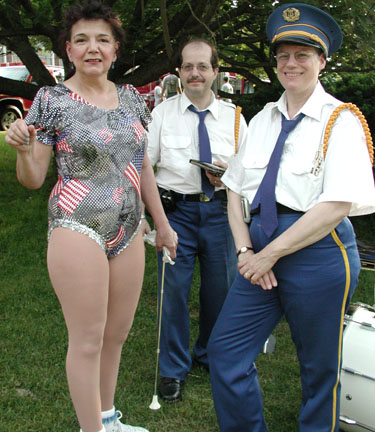 Bea (Drum Majorette), a perennial favorite, Tony and Laurie


Staying out of the heat.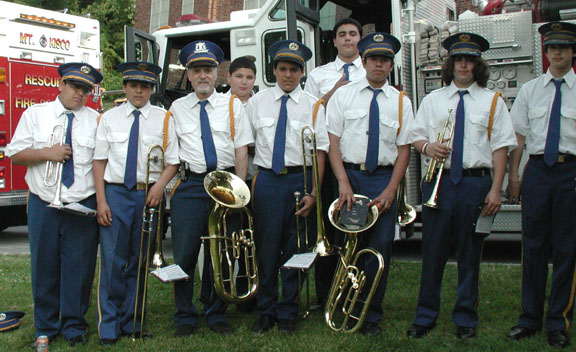 The gang: Christian, Ismael, me, Rubio, Bruno, Robert, Juan, Bobby and Danny.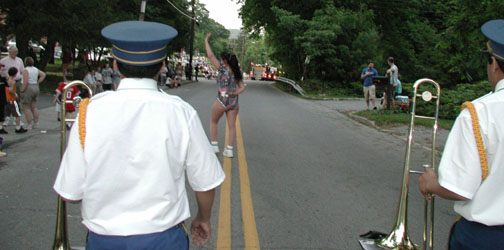 Showtime!!!