formerly WWW.GMKMG.COM - now george.the-nails.com
HOME PAGE
Hello. When George died in March 2009, he left this wonderful website. It is now preserved in its entirety within The Nails' website, without any changes. There is lots of information to enjoy on the site. Please do.
With love, David Kaufman, George's brother - late August, 2009
This site is divided into two sections:
These sections are not linked except on this page.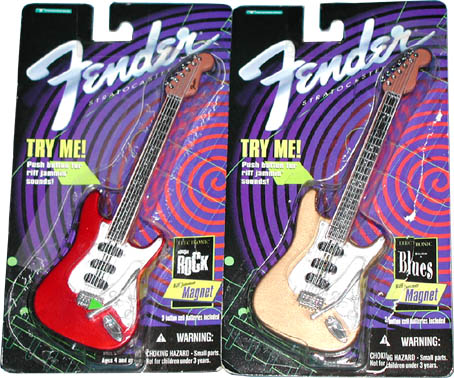 Fender Strat Fridge Magnets w/Sound
for Trendmasters
GEORGE KAUFMAN
To all the friends and visitors of George's website:
We are deeply saddened to announce the untimely passing of
George on 3/8/09.
We are no longer accepting orders.
Sound Chip/Product Section
Self-Recordable Retail Products, Low Cost Sound Chip Demo Modules, Sound and Melody Chip Coding, Engineering and Design Assistance, Content Creation, Sound Design, Sourcing and Manufacturing Assistance.
Other Expertise Includes Product and Music Licensing, Consumer Retail Sales and Distribution, Quality Control, Customer Service/Help Desk, Logistics, Fulfillment, Sales and Marketing, Sales Administration, Commercial Financing, Contracts and Negotiation.

Music and Recording Section
For Those Interested In Music Education, Songwriting, Musicianship, the Recording Arts
(Recording, Mastering, Digital Audio) and
All Things Related.

Also Serves as a Resume of My
Recording Career
with a touch of personal info.

Music Education Pages